Silver
Natura Wild-Boy





Achievement Points

: 38


Rank Points

: 151


Posts

: 823


DN Name

: No way pedo


Subject: Mist Valley Fri Oct 28, 2011 5:48 pm

---

i kinda like wind monsters so ....

Deck : 42

Monsters : 19


x3 Mist Valley Apex Avian
x3 Mist Valley Thunderbird
x3 Mist Valley Falcon
x3 Reborn Tengu
x3 Genex Ally Birdman
x1 Vortex Trooper
x1 Mist Valley Soldier
x1 Mist Valley Shaman
x1 Mist Condor


Spells : 13


x3 Divine Wind Of Mist Valley
x3 MST
x2 Quell Pen Of Gulldos
x1 Dark Hole
x1 Monster Reborn
x1 Pot Of Avarice
x1 Heavy Storm
x1 Terraforming


Traps : 10

x2 Compulsory Evacuation Device
x2 Solemn Warning
x1 Solemn Judgment
x1 Torrental Tribute
x1 Dimensional Prison (never thought that i will spell it right myself)
x1 Icarus Attack
x1 Mirror Force
x1 Bottomless Trap Hole


Extra : 15


x1 Upotia
x1 Gem-Knight Pearl
x1 Crimson Saurus
x1 Dargusto Emeral
x1 Ruler Of Color
x1 Leviathan Dragon
x1 Steelswarm Roach
x1 Vylon Disigma

x2 Mist Valley Thunder Lord
x1 Ancient Fairy Dragon
x1 Black Rose Dragon
x1 Stardust Dragon
x1 Brionac
x1 Scrap Dragon

Katarina
Archfiend Empress





Achievement Points

: 58


Rank Points

: 154


Posts

: 1189


DN Name

: Prinzessin Kitty


Subject: Re: Mist Valley Fri Oct 28, 2011 6:01 pm

---

-2 compuls +2 dark bribe...if you're gonna give them a +1, use the best one thats actually useful
mido9
WDA Member





Achievement Points

: 0


Rank Points

: 0


Posts

: 620


DN Name

: mido9


Subject: Re: Mist Valley Fri Oct 28, 2011 6:17 pm

---

Nozomi wrote:

-2 compuls +2 dark bribe...if you're gonna give them a +1, use the best one thats actually useful


HFJSLHGLSKD;HFS;KLDJGFSKL;DFGHDKJFHGEUIRHGUHJKVSNDJV

Anyway:

-1 MST,2 is enough
+1 icarus

-1 BTH
+1 icarus

-1 terraform
+1 mind control

Avian isnt all that in this deck since he's kinda hard to summon so if you can get rid of him put more 1 shaman and 2 blastfans.



Last edited by Robo-ky on Fri Oct 28, 2011 7:48 pm; edited 2 times in total
Nour Force
Chaos Goddess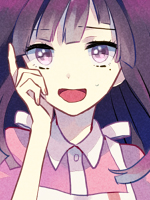 Achievement Points

: 113


Rank Points

: 253


Posts

: 5381


DN Name

: 99nour [ripdn]

RPG Info
Vitality:





(110/110)


Stats:
Weapon: Jet Boxer Jr.

Subject: Re: Mist Valley Fri Oct 28, 2011 6:25 pm

---

Nozomi wrote:

-2 compuls +2 dark bribe...if you're gonna give them a +1, use the best one thats actually useful

Haha, She said dark bribe :P

Entry #84:
This is a work of fiction. Names, characters, places and incidents either are
products of the author's imagination or are used fictitiously. Any resemblance
to actual events or locales or persons, living or dead, is entirely coincidental.


☆_Nemlim_☆
WDA Member





Achievement Points

: 0


Rank Points

: 0


Posts

: 114


Subject: Re: Mist Valley Fri Oct 28, 2011 6:30 pm

---

-2 quell pen of gulldos
+1/+2 Terraforming
+0/+1 pot of duality
-1/-2/-3 apex avian (not easy to special summon,so i don't like it)
-1/-2/-3 thunderbird(unless you have a way to summon apex avian)
+1 Sword of Revealing Light
+1 vortex trooper
+2 Genex Blastfan (Search Birdman)
-0/-1 MST
+0/+1 Psychic Blocker
+1/+2 summoner monk
Extra:
+arcanite (with blastfan, or you might as well add fortune lady wind)

I'm just spouting card that works good or not good with Mist Valley, the composition is still your personal preference

and what is with this massive spam lately >__>

_________________
What 'Adolescence' do you have?


Do you remember childhood?


The Irreplaceable one, existed here.


This will remind you that you have to recollect 'Adolescence'._____

paradox158
WDA Member





Achievement Points

: 0


Rank Points

: 0


Posts

: 248


DN Name

: ! ! ! ! ! ! ! NO &lt


Subject: Re: Mist Valley Fri Oct 28, 2011 6:35 pm

---

+1 shamen (synhro reason's)
+1 condor
+1 soldier
-1 vortx trooper
-1 thunderbird
-3 apex avian
+3 genex blastfan
extra deck
- 1 vylon disigma
-1 ruler of color
+2 arcanite magician

Dota 2 broodmother player.

Smite arachne player.

(thanks 99nour for my old sig i still got it saved ^^)
Sponsored content

Subject: Re: Mist Valley Today at 8:01 pm

---